Date: 3rd June 2019

Jelajah Ramadan RTM Bersama Cosway
The Jelajah Ramadan RTM Programme has started since 2012 and is recognised in the Malaysia Book of Records as the Longest Corporate Social Responsibility Programme in Malaysia.

On 14th May 2019, Cosway had the honour and privilege to collaborate with RTM and Berjaya Times Square Hotel Kuala Lumpur to be a part of the Jelajah Ramadan RTM programme. Cosway's CEO, Dr Alice represented Cosway to hand out goodies to a number of children from the Selangor and Federal Territory Spastic Children's Association, pre-school children from Sekolah Kebangsaan Pandan Indah Kuala Lumpur and the mualafs from the Hidayah Centre Foundation. We also had an amazing time 'berbuka puasa' with the children as well as other guests.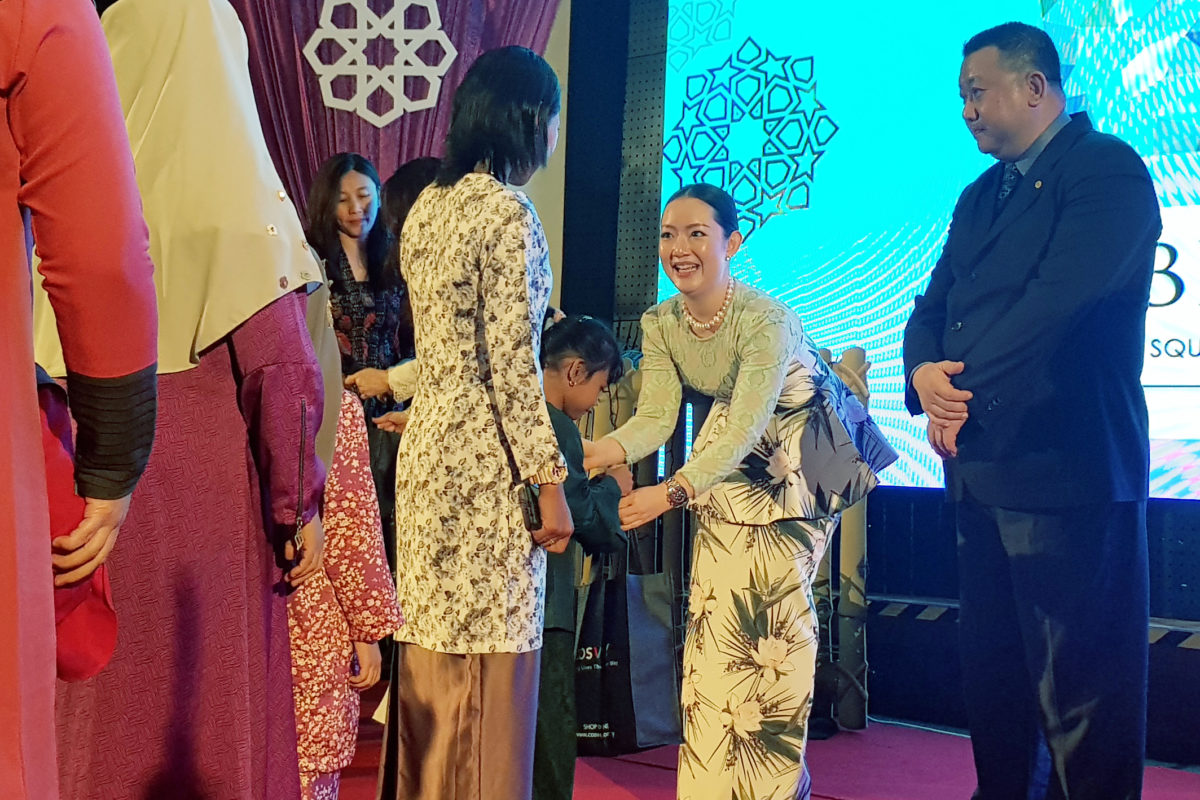 News coverage by Sinar Harian.

Making time and lending a hand to those in need and like-natured community initiatives has always been something close to Cosway's heart ❤.

Date: 4th April 2019

Pre-CNY Celebration at Joy Garden Semenyih Old Folks Home
Cosway organised a Pre-CNY celebration at Joy Garden Semenyih Old Folks Home with a gotong-royong on 19 January 2019. Led by Chief Executive Officer Dr Alice Lee, Cosway Angels began cleaning up and beautifying the home, complete with CNY decorations! Residents were treated to a relaxing foot spa, and given health checks by health professionals from ADCAS. Some even came forward and sang their hearts out, joining in the fun of our live singing performances! Lunch was served as goodies and angpows were handed out to the joy of the residents. Seeing their beaming faces was truly heart-warming; it is endearing to know there is someone out there who has us in their minds!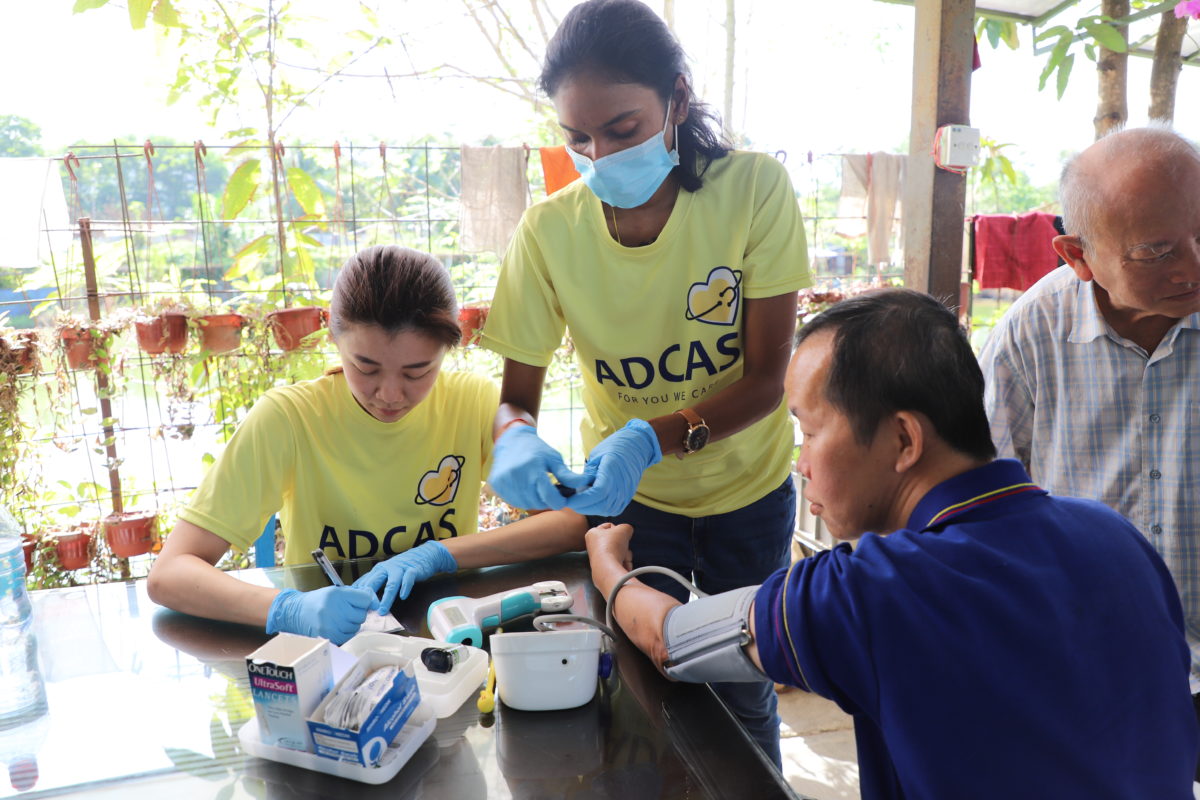 Date: 20th December 2018
#BeAHero Blood Donation Drive at TUDM, Subang
Cosway together with ADCAS Lifescience Sdn Bhd collaborated and organised a blood donation drive named "Be A Hero" at the base of Royal Military Air Force (TUDM), Subang. The reception was tremendous, with a total of 436 heroes turning up to donate blood. It was almost a 4-fold increase from last year's effort!

Officiated by Dr Alice Lee, Cosway's Chief Executive Officer, Colonel Mohd Azwan Bin Mohd Pohari of TUDM, Datin Hajah Siti Norlela Binti Alwi, TUDM BAKAT's Chairperson, and Dr Thane Moze Darumalinggam, Transfusion Medicine Specialist at National Blood Centre. TUDM's Ababil Hall was abuzz with activities from health checks and consultations to "Spin the Wheel" game and even colouring and drawing contests.

The crowd was treated to a flamboyant display of skills by the TUDM drum line, hero-themed song and dance performances by Team Cosway contestants of the Berjaya Teen Star Challenge.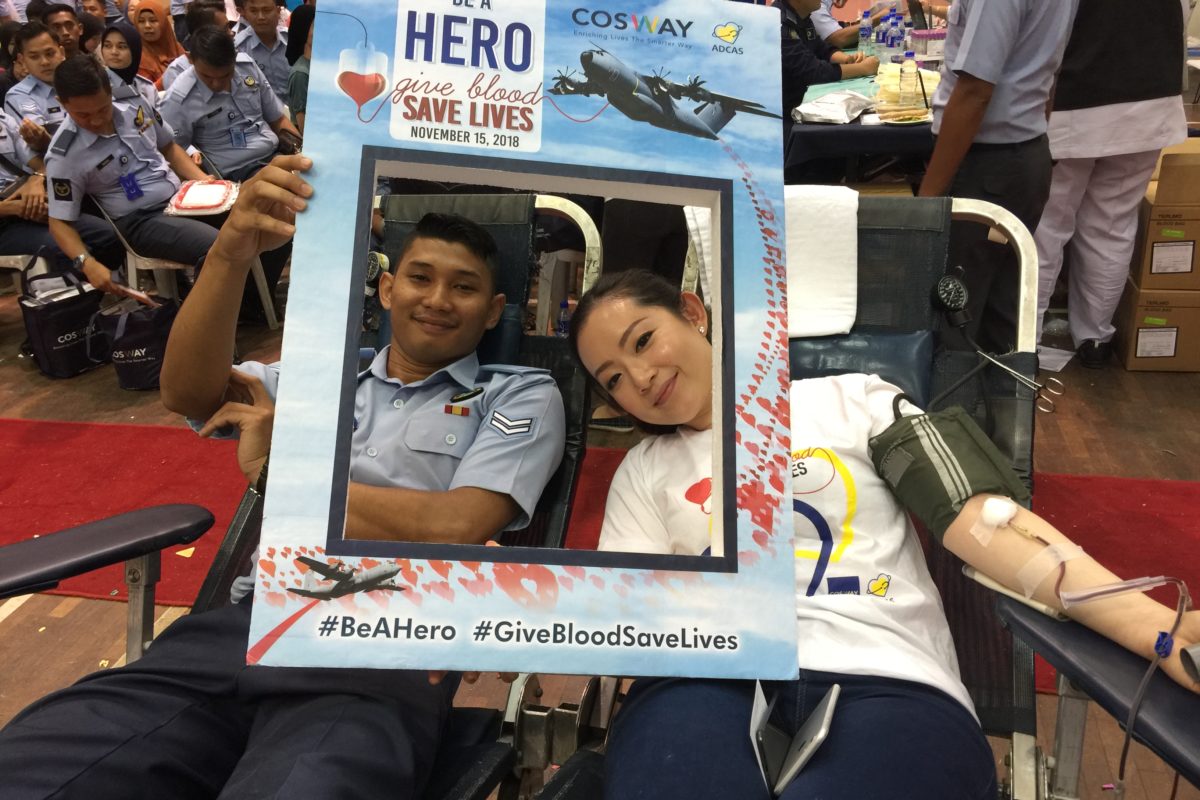 Dr Alice and Datin Hajah Siti Norlela Binti Alwi gave out hampers to some 25 special needs children of the officers as the blood donors came out in droves. Cosway also gave out over 80 lucky draw prizes to these fearless heroes, culminating with the grand prize giveaway, a Singer-sponsored motorbike SYM E-Bonus (Euro 3 Series) won by Siti Hajar Saidon.

All in all, the campaign was a huge success with everyone becoming the Hero of the Day in their noble deed of blood donation, many with big smiles on their faces!

Date: 21st July 2018

Rumah Kasih Harmoni
Cosway has organised a charity event at Rumah Kasih Hormoni, Sg. Buloh on 28th July 2018 as part of the company's Mission of Love & Hope. The event was led by Cosway's Chief Executive Officer, Dr Alice Lee, along with more than 300 volunteers consisting of staff, leaders and supporting partners.

The key highlight of the day was the mural painting led by Native Crew art group. Our enthusiastic volunteers were thrilled to lend a helping hand in making the mural come alive. The walls outside the children's dorms were given a breath of fresh air with a nature-inspired theme.

While the mural painting was in full swing, the volunteers cleaned the rooms, bathrooms, common areas, beautified the garden and created a makeshift haircut corner to give the boys a new haircut.

To further spread joy and put smiles on the children's faces, they were given the opportunity to unleash their creativity the 'Picasso-way' in the colouring competition. The event continued with live music and dance performances, where the children were entertained by the beautiful singing and happy dance moves of the volunteers! The day ended on a high note with warm birthday celebration for children born in June and July.

It was truly a memorable and meaningful day for the volunteers, as not only did the children have a marvellous time but the place was made livelier and was given a more cheerful look.

Cosway's CEO Dr Alice Lee (centre) posing for a photo session with some of the volunteers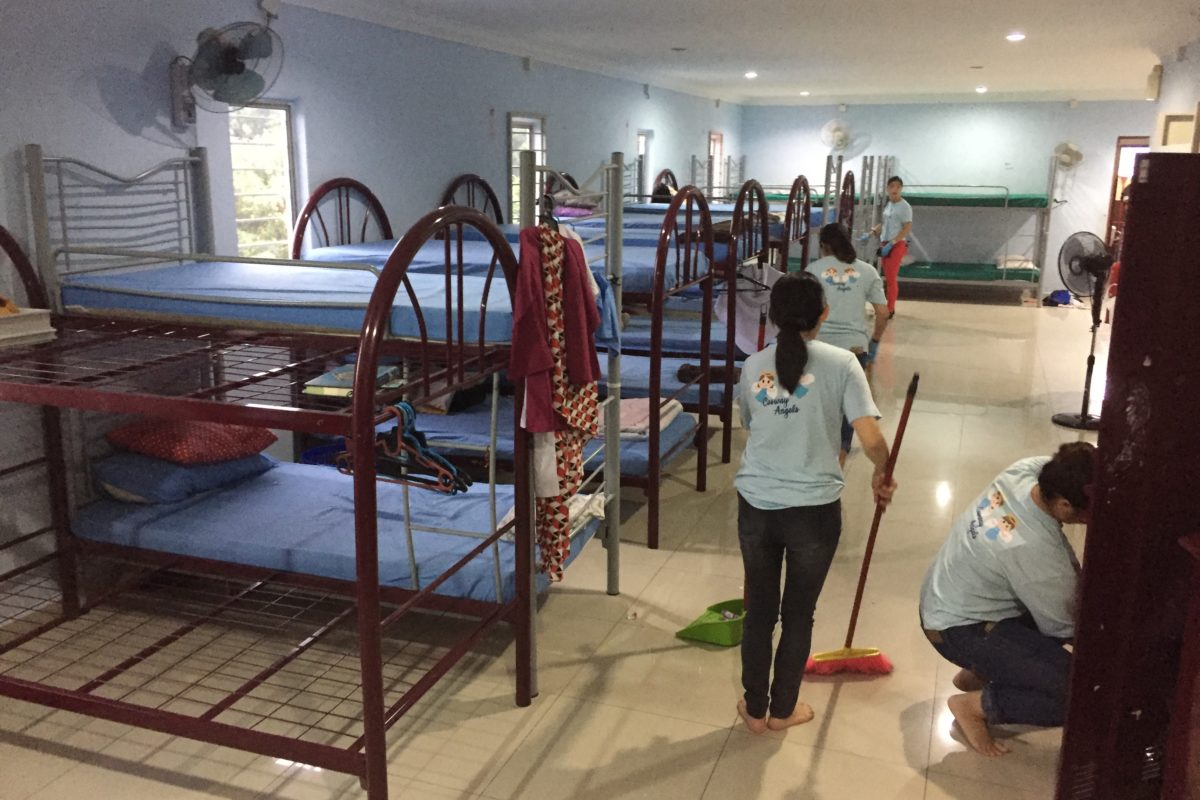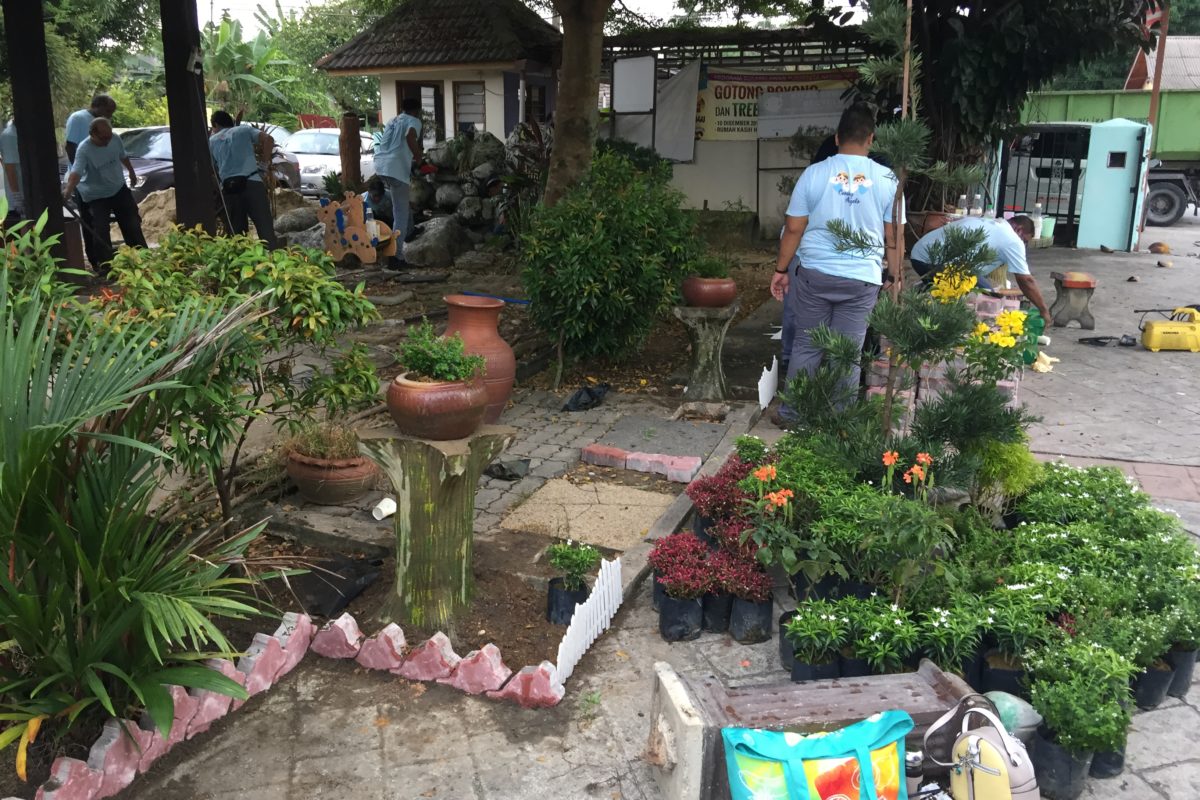 Volunteers working hard in cleaning and beautifying the place, and being a hairstylist of the day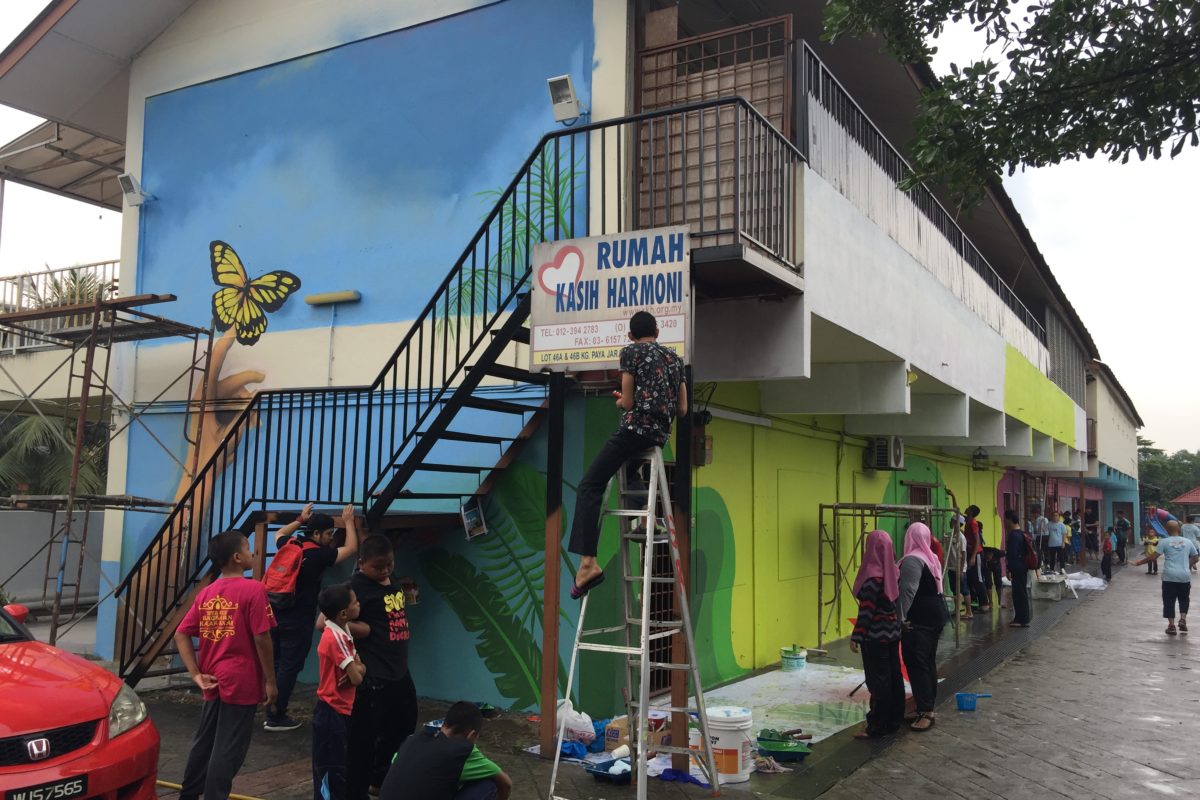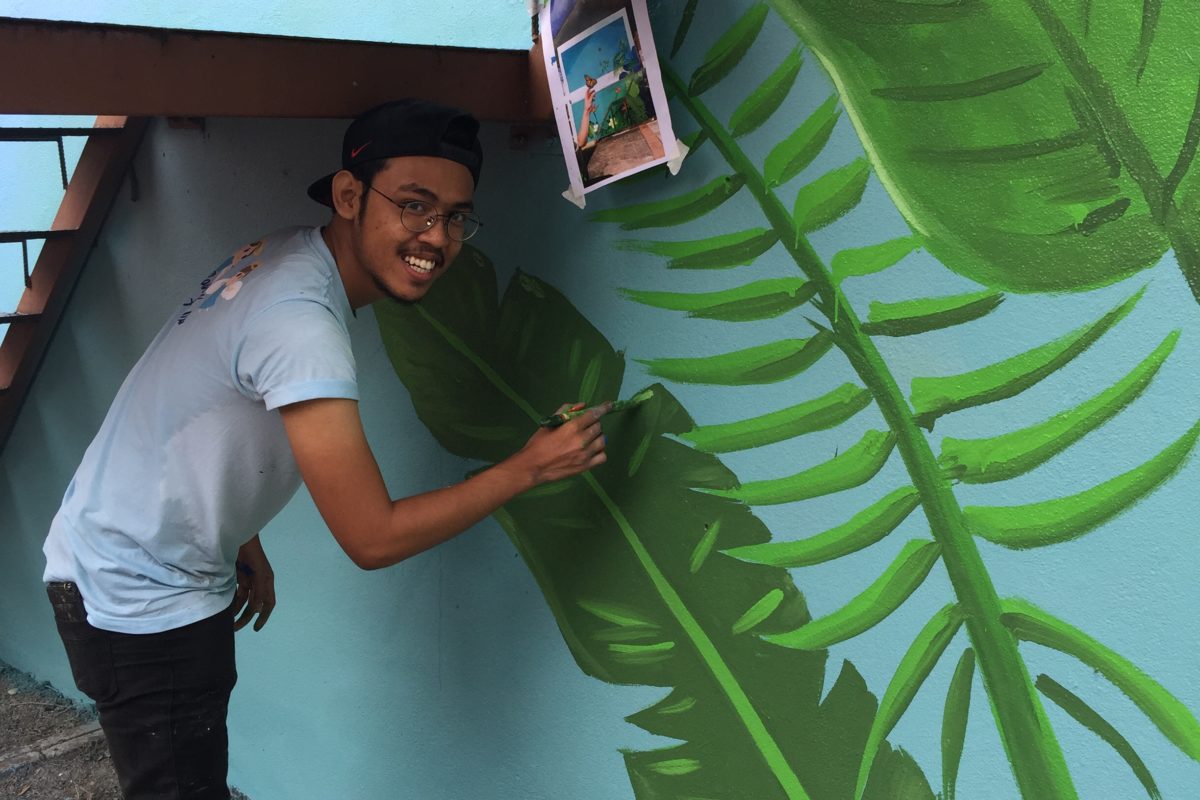 Building painting and Mural painting guided by artists from the Native Crew

Volunteers and the children working hand-in-hand to create the cutest ever art masterpieces

Live music performances headed by Cosway's volunteers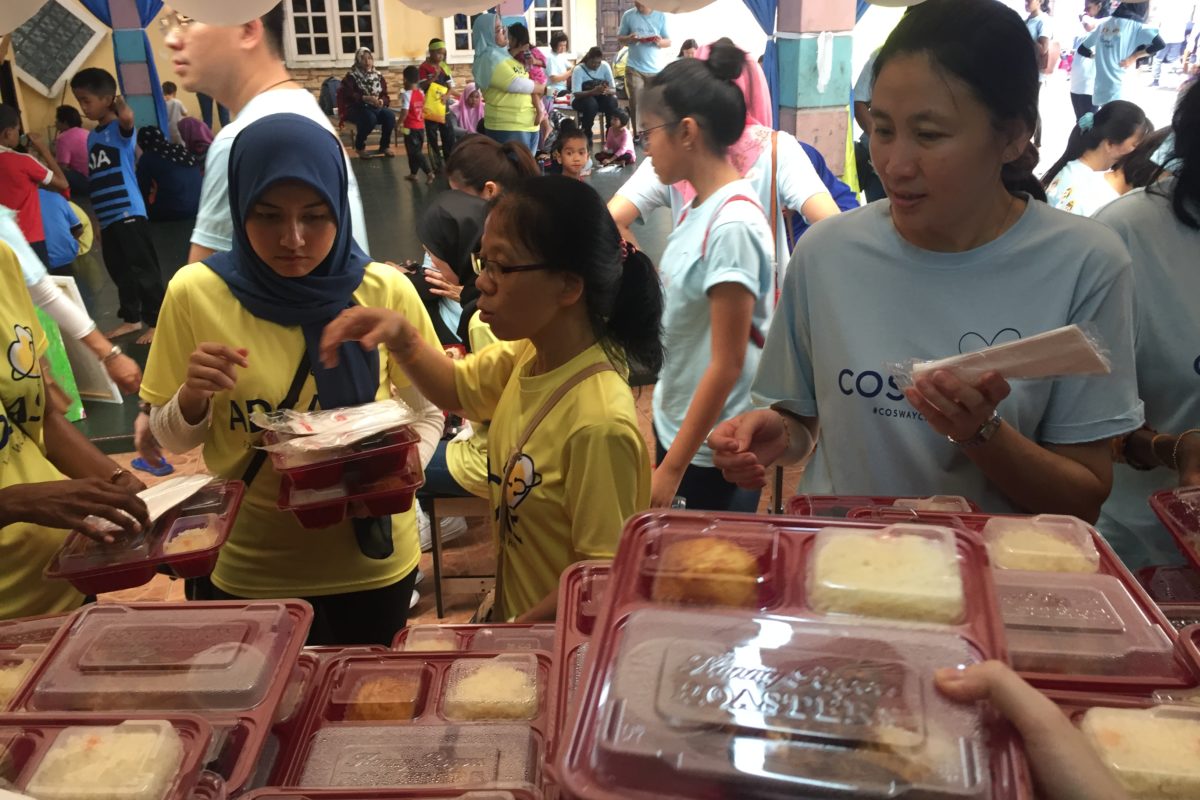 Sweet cupcakes and delicious Kenny Rogers Roasters meal sponsored by BInfinite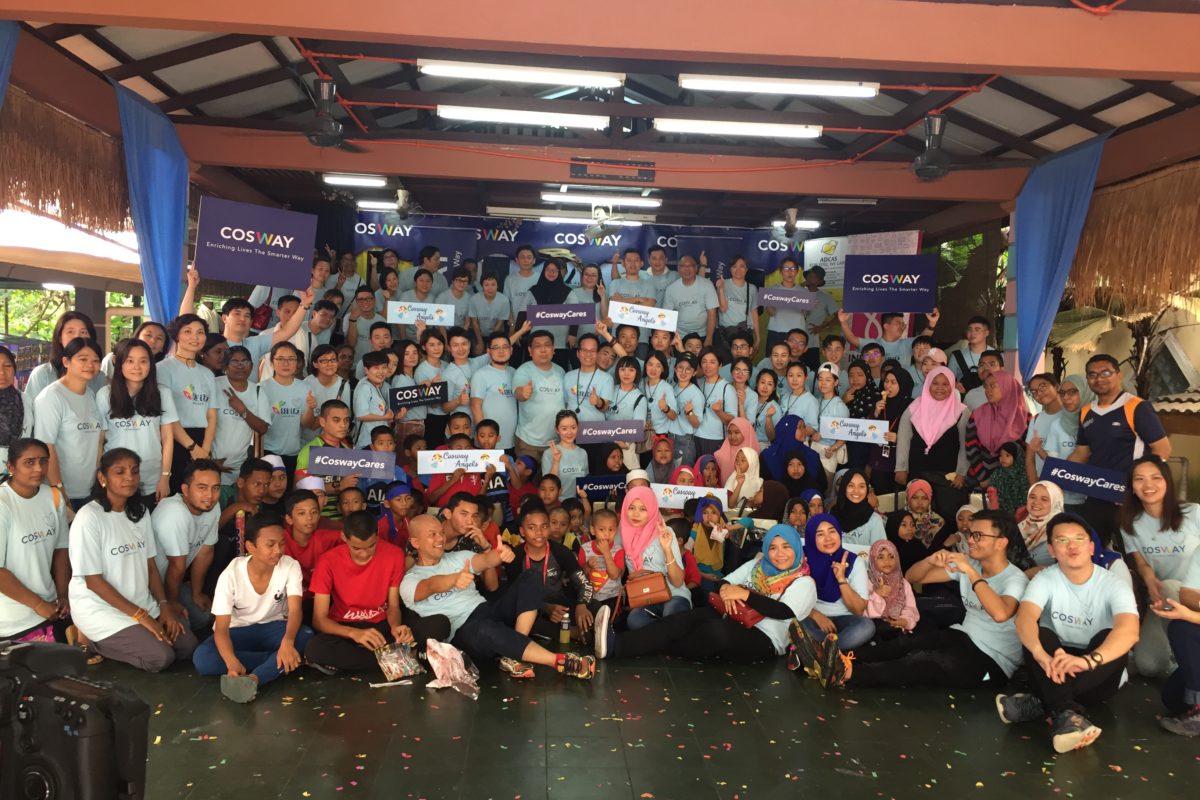 Group photo! Everyone say 'Cheese'!

Date: 27th January 2018

"Let's Spread Love" CNY Gotong-Royong at Joy Garden Semenyih Old Folks Home
In conjunction with the upcoming Chinese New Year, Cosway organised a charity visit at the Joy Garden Semenyih Old Folks Home, with the theme "Let's Spread Love" CNY Gotong Royong 2018.

The 'gotong royong' headed by Cosway's Executive Director, Dr Alice Lee, along with 60 staff started at 9.00am with cleaning the foyer and the rooms, installing new lightings, gardening, landscaping and fence repair. Shelves were also installed in one of the rooms, turning it into a storage and display room.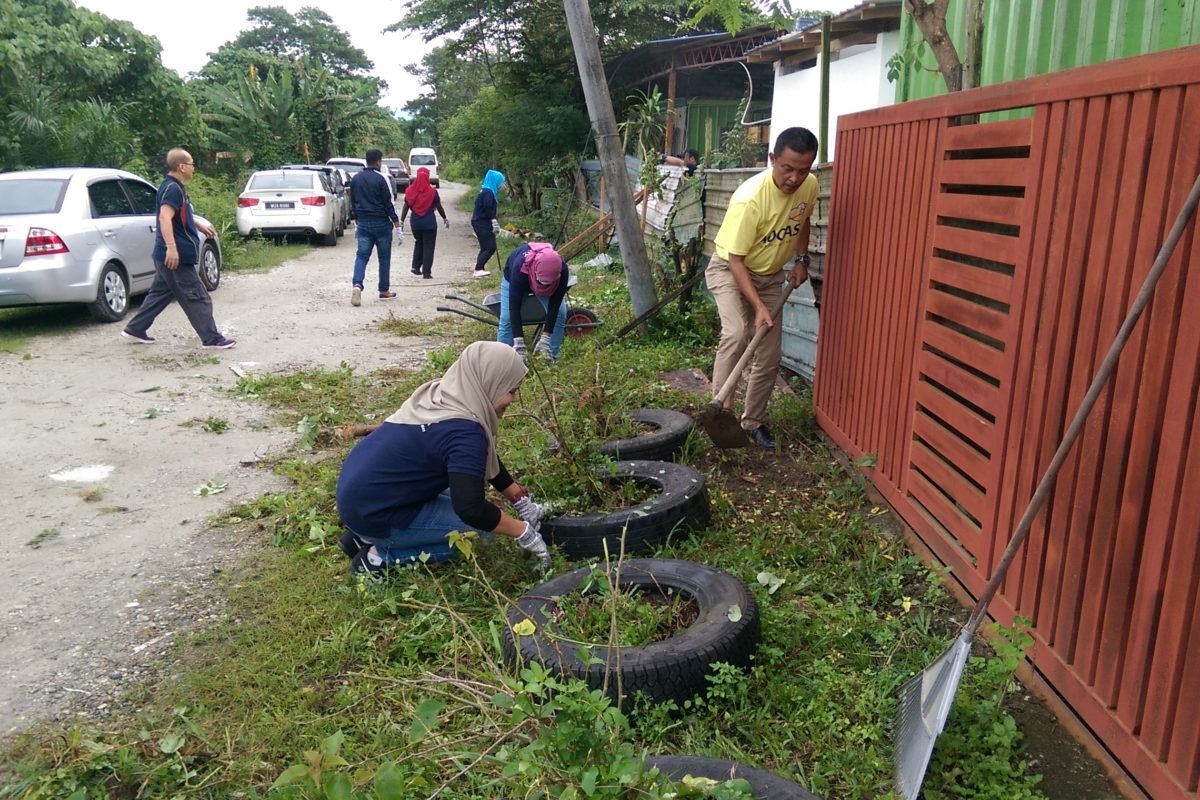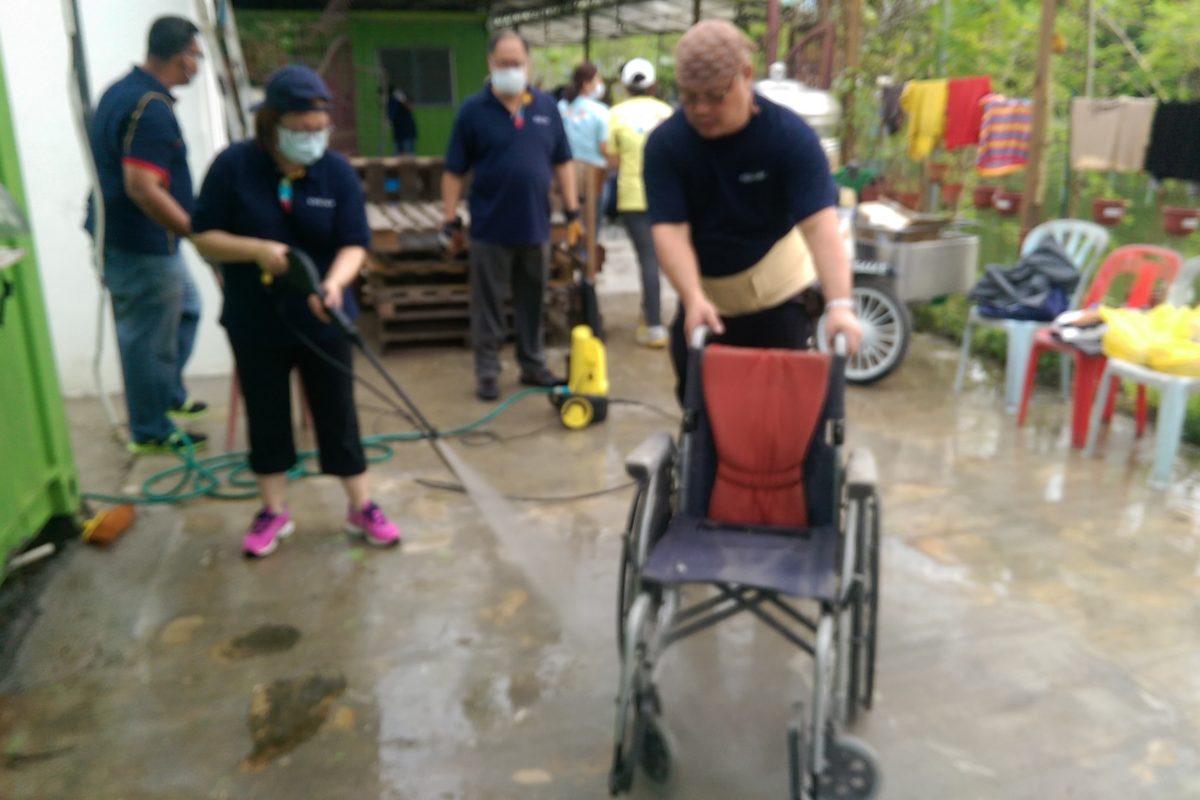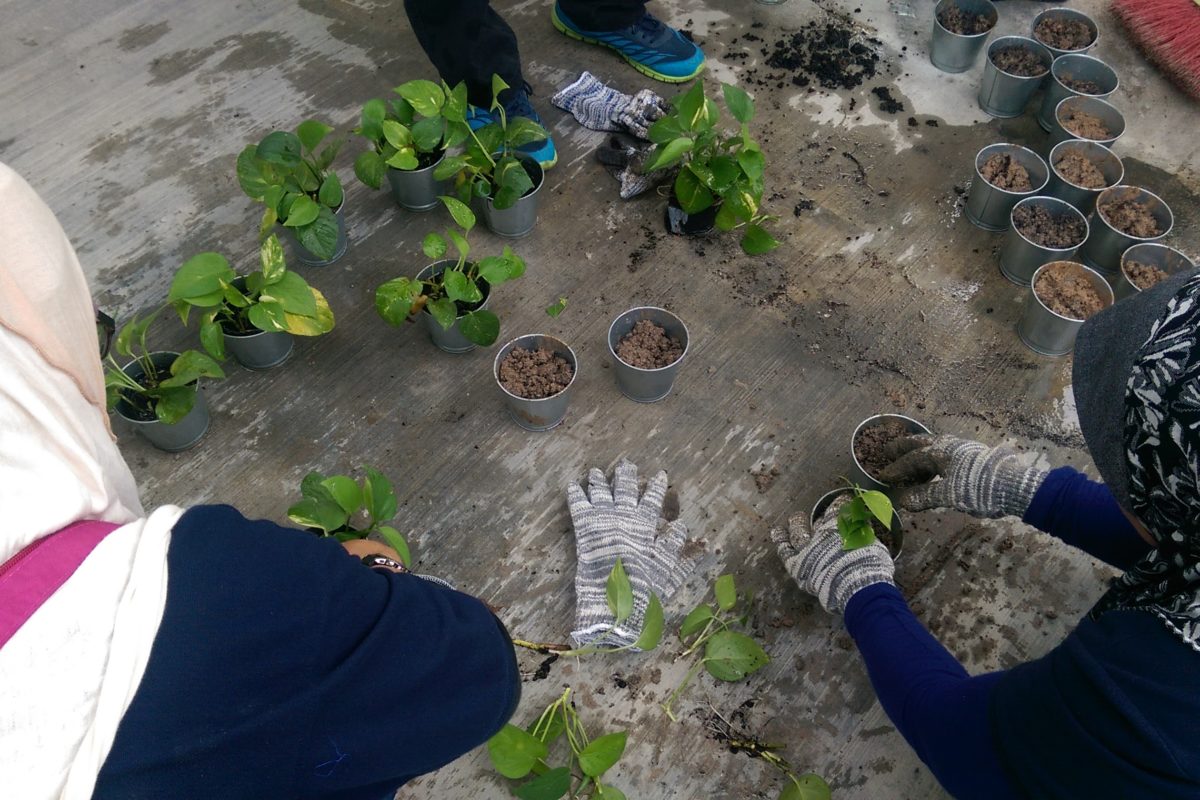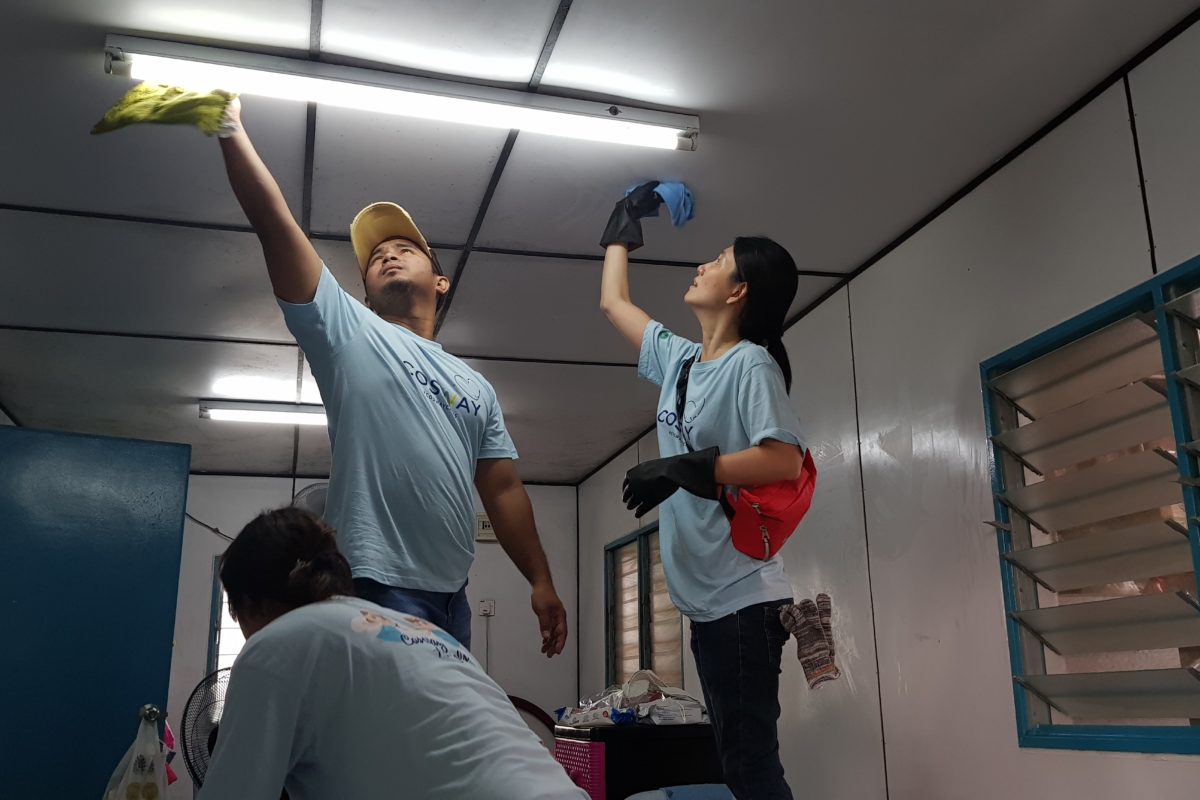 Home decoration with beautiful Chinese New Year decorations, while the senior citizens were also treated to a day of a relaxing foot spa and delicious food.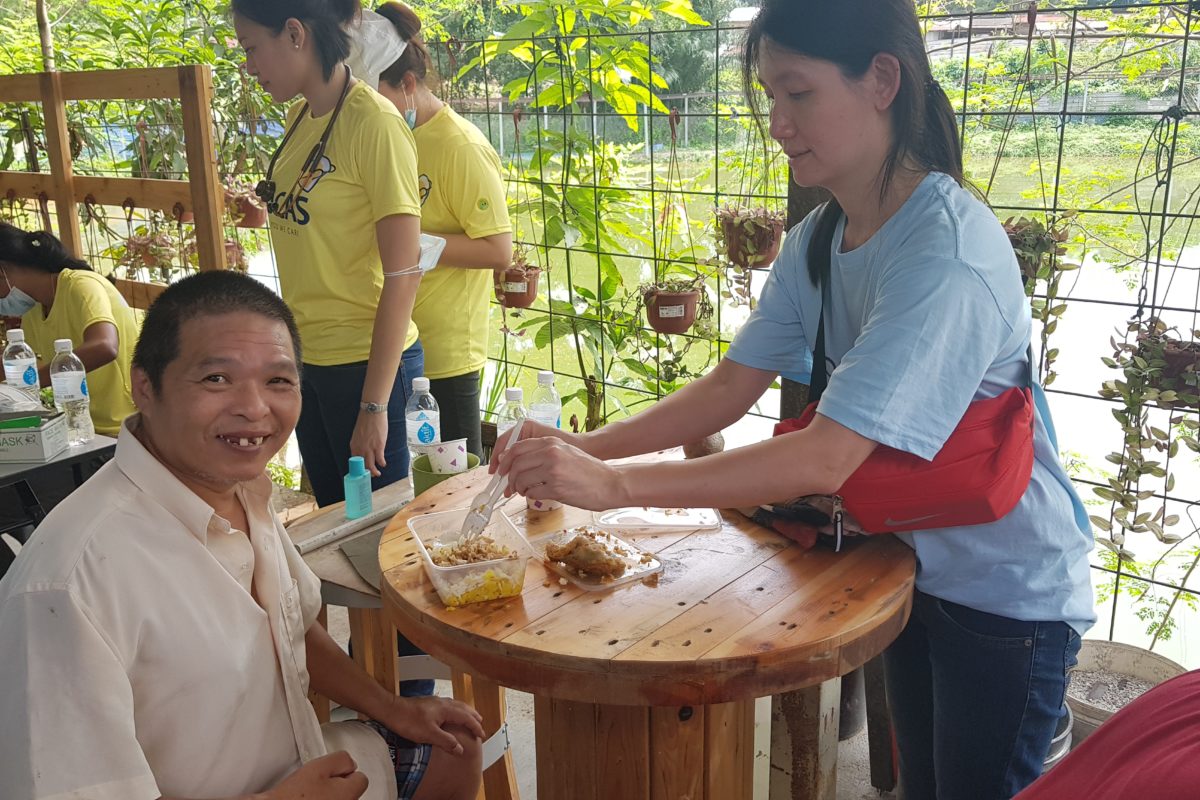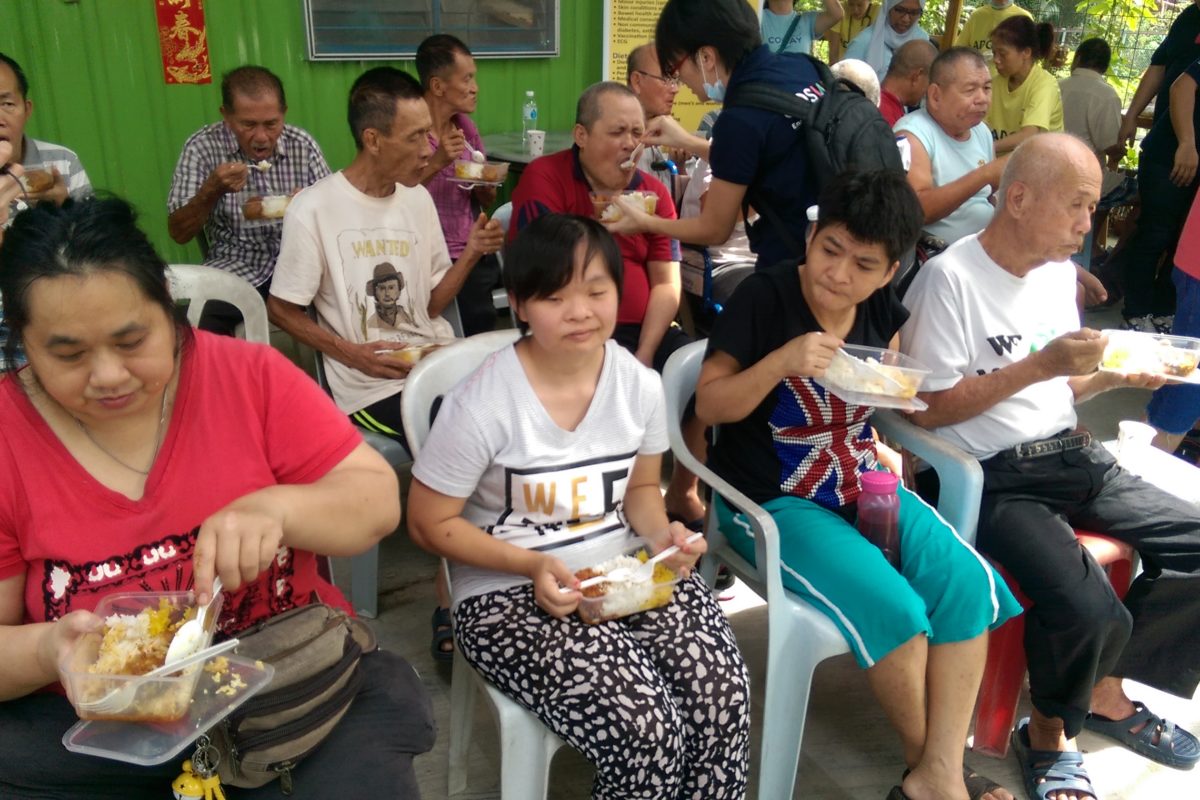 The residents of the home also received free health checks and medical consultations from ADCAS Lifescience Sdn Bhd, a wellness clinic of advanced personalised health, and an associate of the Berjaya Group. It was then followed by live music performances and songs sang to the senior citizens.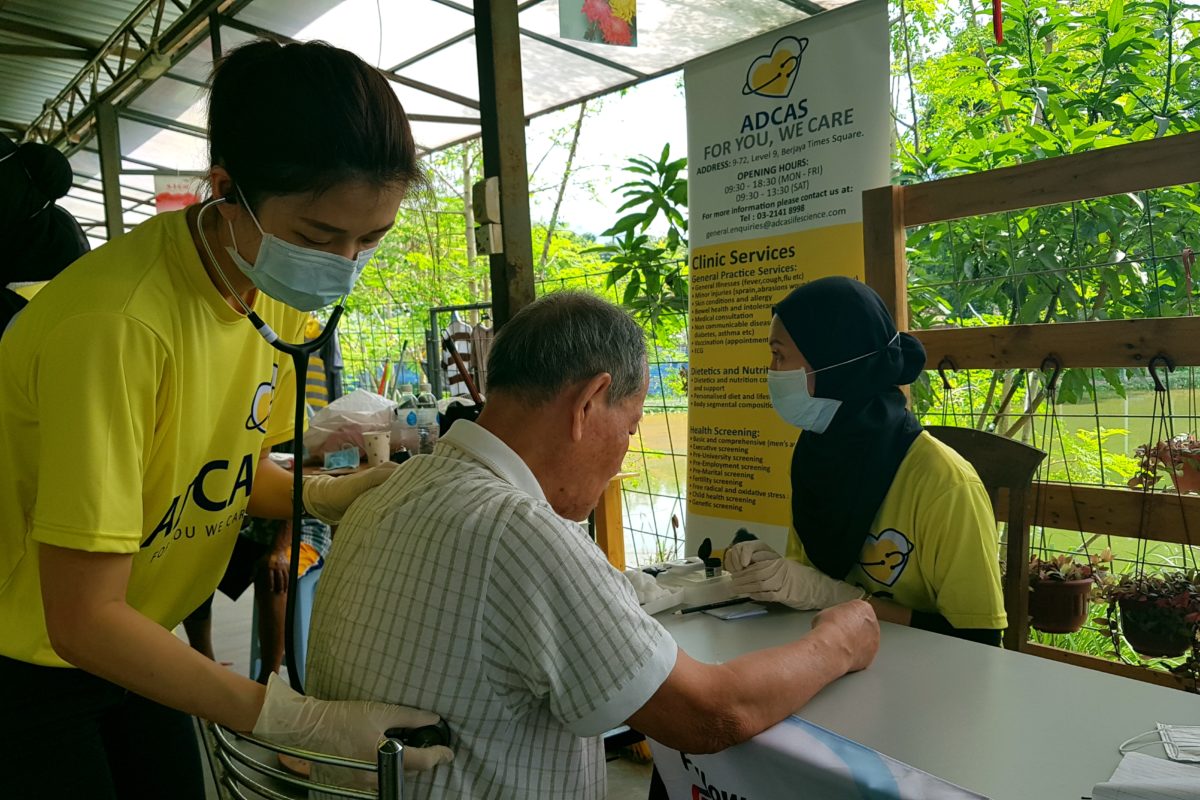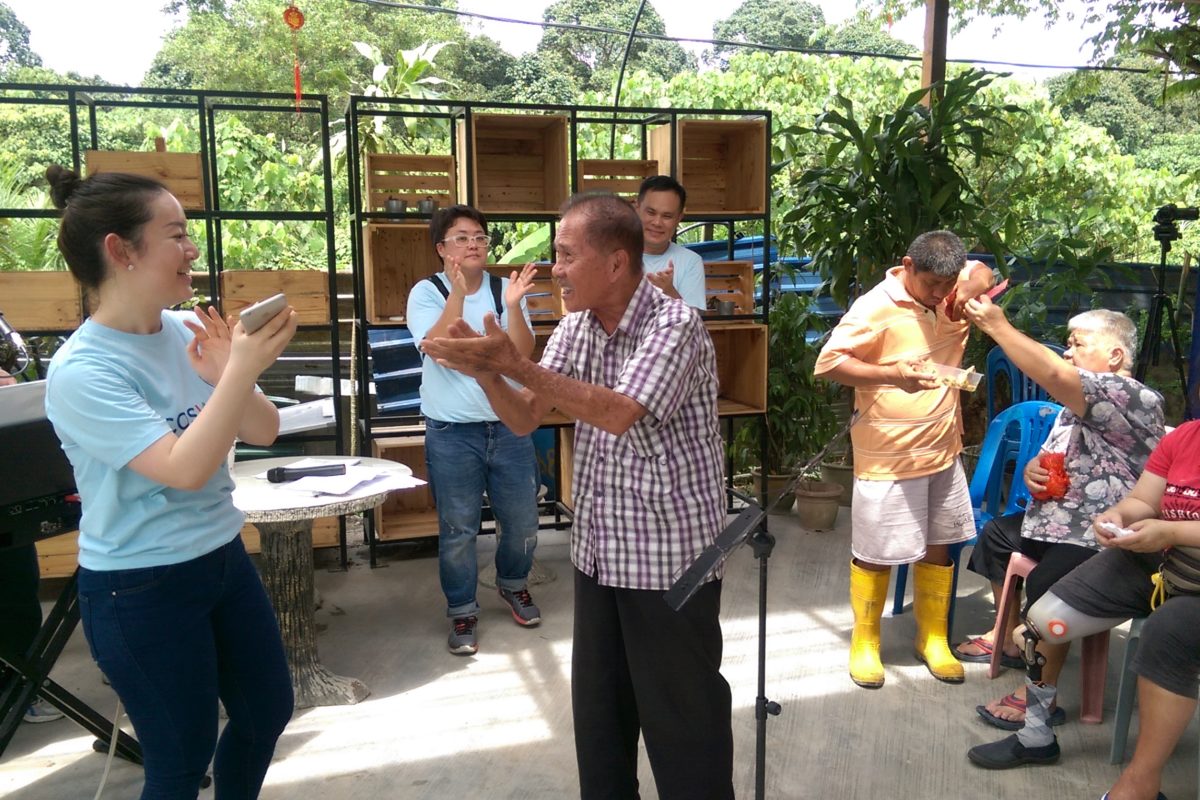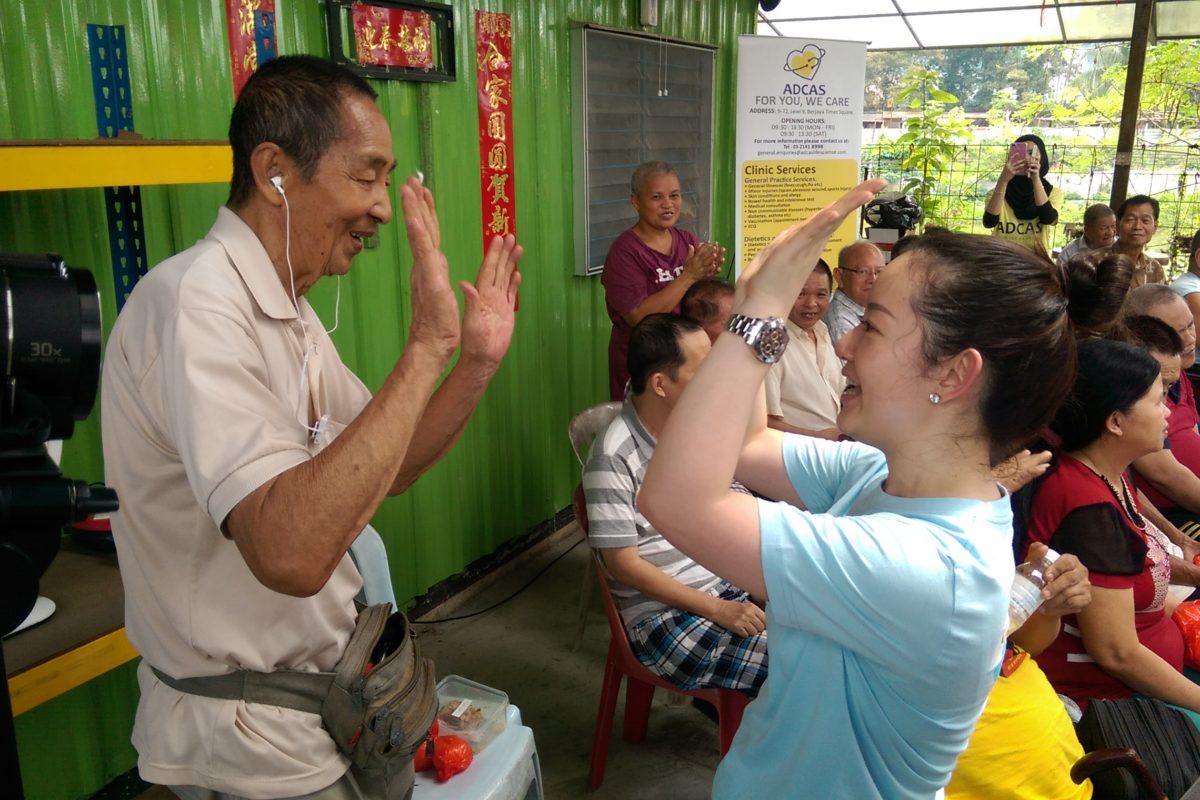 Overall, the 'gotong royong' visit brought cheer to the senior citizens while instilling in the Cosway staff the need to be conscious and sensitive towards needy members of society who would highly appreciate the extra care, attention and love.

Date: 16th December 2017

Ampang Old Folks Home Festive Cheer Visit
In conjunction with Cosway's 38th anniversary celebration, more than 60 management and staff brought festive cheer and joy to 50 residents of Ampang Old Folks Home on 16th December 2017. Also present were Dr Alice Lee, Executive Director of Cosway, Ms Liang Sook Sook, Chief Executive Officer of Cosway and Danni Rais, Executive Advisor of Rasa Utara.

Accompanied by live band, staff performed various dances and songs for the residents. Besides the fun-filled entertainment, the residents were also treated to a refreshing and relaxing foot spa as well as free health check and medical consultation by the team from ADACAS LifeScience Sdn Bhd.

To further put smiles to their faces, the staff also brought along personalised individual gifts for each resident. The residents were also given goodie bags, angpows, mandarin oranges and lunch meals courtesy of Rasa Utara.

Established in 1948, the Ampang Old Folks Home in Ampang New Village provides free shelter and care to destitute senior citizens aged 60 years and above, who do not have children or families.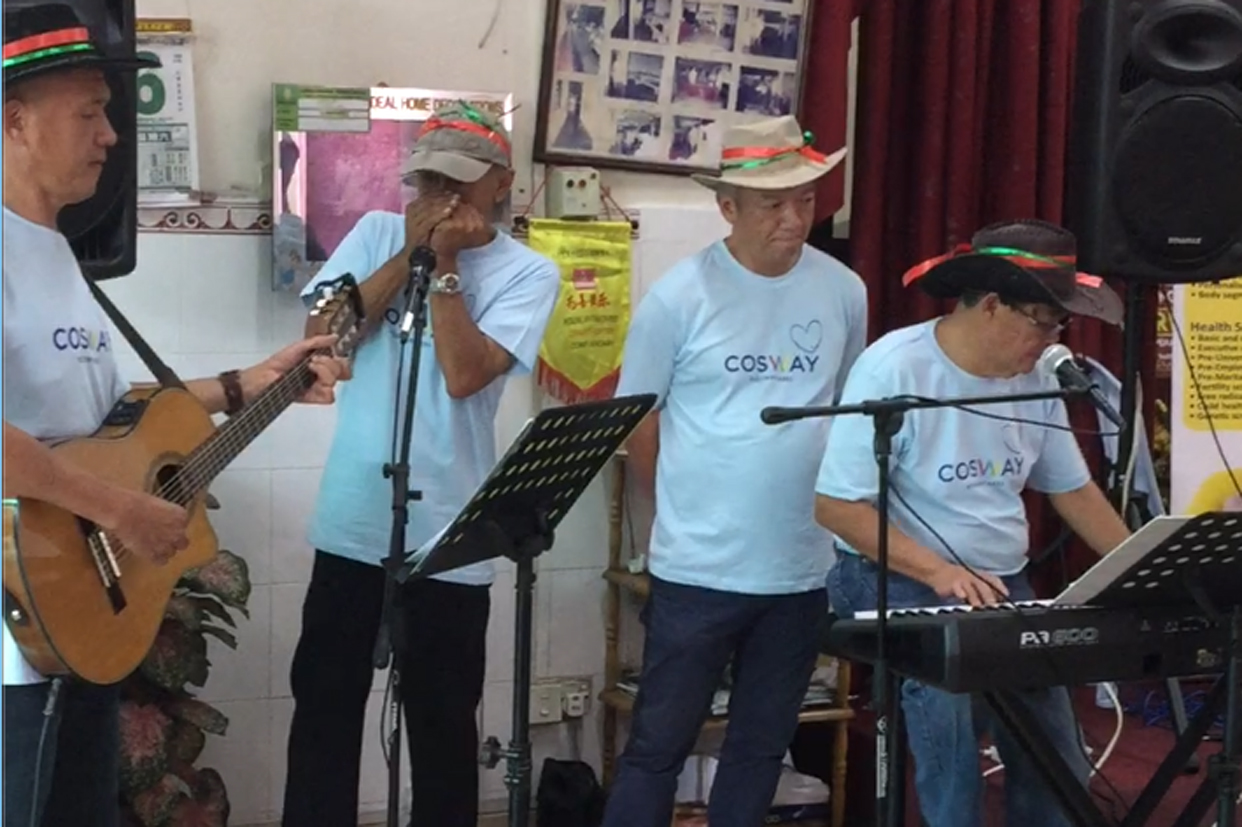 The live band headed by Winson Ong (far right), General Manager, Legal & Corporate Affairs that provided fun-filled entertainment to its residents.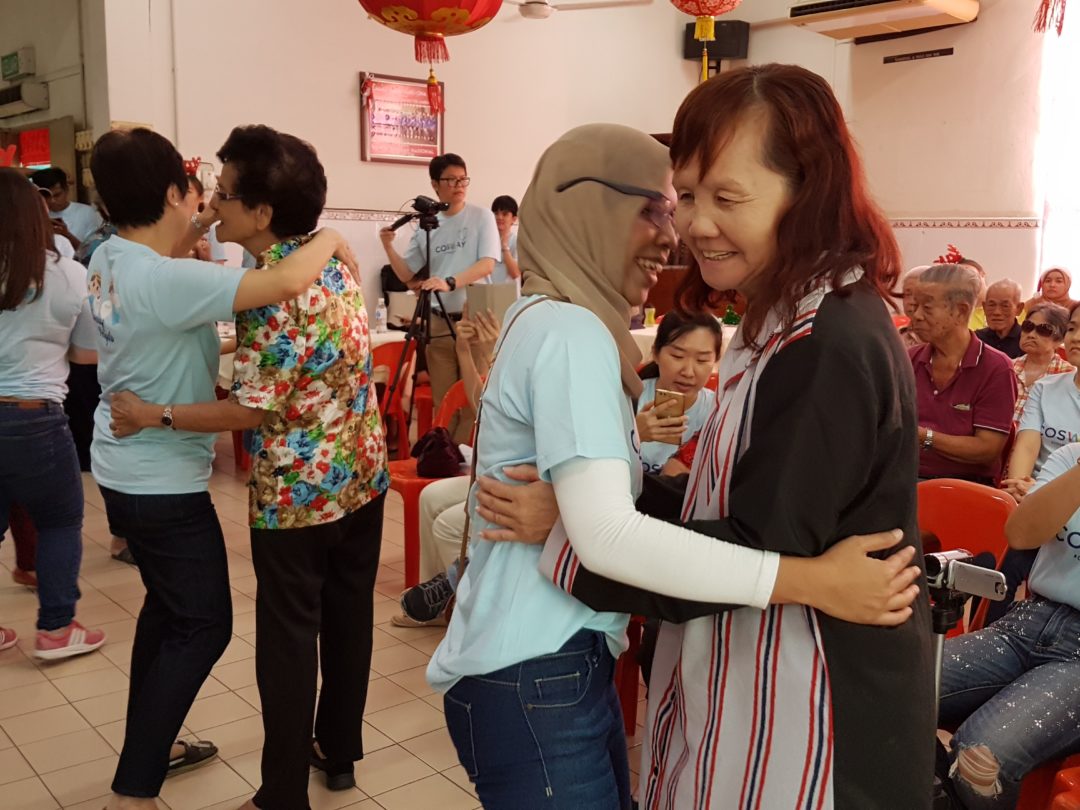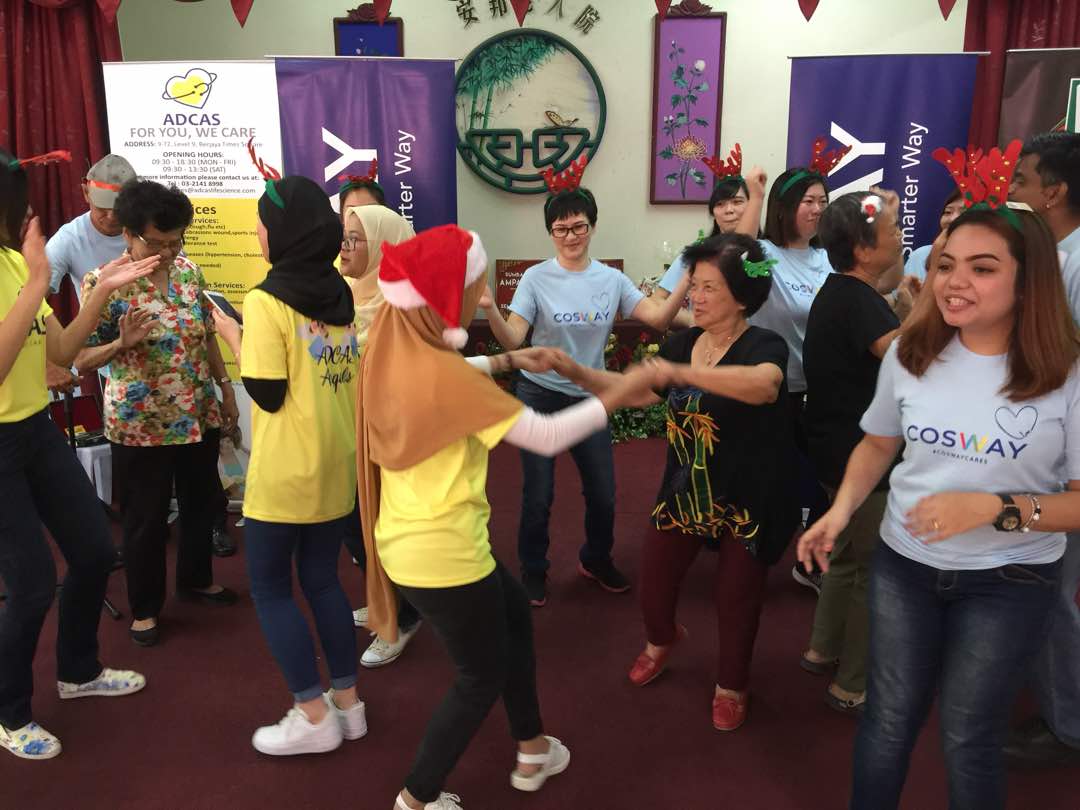 Staff from Cosway and ADCAS having a good time with the residents.

An elderly resident getting treated to a foot spa by Danni Rais (left) and Dr Alice Lee (middle).

Dr Alice Lee (centre), Liang Sook Sook (next to Dr Alice Lee), Danni Rais (4th from left) and Cosway staff together with the residents celebrating Cosway's 38th anniversary at the Home.